Our Mission
We are committed to "The Three Loves"

—Love for God, Love for the Church, and Love for the City. 
Our Vision
Our vision is to be part of a church and church-planting movement that is committed to spreading of the Gospel of Jesus Christ, nurturing believers in the faith, serving others—especially the hurting and marginalized, and seeking the good of the city of Detroit, metro Detroit, and the world.
Our Purpose
Our Purpose is to exhibit our Love for God through FAITHFUL WORSHIP; experience Love for One Another through AUTHENTIC COMMUNITY; and extend Love for Others through INTENTIONAL MISSION.
A Welcome from Senior Pastor Jonathan Saunders:
Welcome to Redeemer Presbyterian Church; a new church in the heart of the city committed to three loves—Loving God through our worship, Loving One Another through our community, and Loving Our City through our service.
My wife Vanessa and I were raised in the NW suburbs of Detroit, and we were excited to accept the call to return to Detroit to Join the founding pastor Dan Millward and his wife Laura. And it is now a privilege to take the mantle to contiinue this good work for the next leg of the journey.  
Many people currently believe a true and lasting renaissance in Detroit is finally underway. We believe a true renaissance not only involves positive advancement in commerce, education, development and rail systems, but also a commitment of many believers, churches and organizations working together to make the Gospel accessible to all people, not just in word but also in deed. That is why we are here!
In a day where many have given up on the "Institutional Church," we are striving to rebuild trust in the Church by building an authentic community reflective of those who are moving into the city. We are a safe community where both BELIEVERS AND SKEPTICS can explore the faith together without feeling pressured or judged in any way. We are a transparent community where people from all walks of life can share their joys and sorrows with one another, knowing they are loved and heard. We are a charitable community that serves the poor, hurting and marginalized in our city.
We see our worship gatherings as the unfolding of a divine drama and dialog between God and his people. Therefore our Sunday worship services are vibrant, liturgical and participatory—culminating with the Lord's Supper each week.
Thank you for your interest in Redeemer Presbyterian Church—Midtown Detroit. It's our hope that you will find us to be an authentic community of people who love God, love people, and love Detroit.
– Jon Saunders
Senior Pastor at Redeemer Presbyterian Midtown Detroit
Our Congregation
God has called each of us to serve him with the mission mindset of advancing his Kingdom by making disciples. And he has uniquely designed, gifted and resourced every single person in the congregation to be a useful vessel in his hands for the building up of the church, that we might be a blessing to our neighbors, city and world. This serving can take many forms.
The way we do this is by encouraging and finding ways for our members to get rooted and involved in the city; to recognize the needs that exist; and to give generously of their time, talent and treasure to serve to meet such needs.
Redeemer will help to assist, collaborate, network, and resource our members to engage in serving the needs that exist in the city of Detroit. Therefore, it is our desire to create an environment where Redeemer members are passionate about discerning the needs around them; sacrificially serving to meet those needs; and communicating these needs to our congregation so we can gather others to joyfully serve in bringing truth, mercy, justice, and beauty to the people and places where it is needed.
For more information about specific needs and places to serve in Detroit, or to make us aware of needs that exist please contact us at laura@redeemerdetroit.com.
1. Biblically Faithful
We believe the Bible is a reliable, historical document that has stood the tests of time, historical record, archaeological discovery, and literary integrity. We therefore embrace the Bible for what it claims to be—God's inerrant word to us, and we look to the Bible as the final authority as to what we are called to believe and how we are called to live.
2. Gospel Centered
"Biblically Faithful" necessitates "Gospel-Centered." The central message of the Bible, from Genesis to Revelation is the good news of Jesus Christ, his perfect life, his atoning death, and his glorious resurrection as the "the power of God for salvation to all who believe" (Rom 1:16). For this reason, the Gospel of God's grace permeates all that we do and will continually be held out for Christians and non-Christians to explore, embrace, and enjoy.
3. Outward Facing
If a church is not intentionally Outward-Focused it will naturally become self-focused. Therefore, we call our members to three overarching involvements that we believe will keep us others-focused.
1. Faithful Weekly worship in our Lord's Day Service
2. Involvement in a Community Group where authentic relationships are formed.
3. Engagement in the city or community in which they live. Jesus prayed to the Father, not to take his followers out of the world, but to keep them in his name as they go into the city to engage what's going on out there, vocationally, politically, socially, and charitably.
4. Community Minded
Christ, during his public ministry, was constantly gathering people together in community. He still is. As the gospel transforms our relationships with one another, we live out the gospel through hospitality and deeds of love and kindness in and through community. Specifically, there are three forms of community we believe are vital to our church:
To gather the entire Church community on the Lord's Day, for the Lord's Service, to honor the greatness of our God through prayer and song, and to be strengthened by our God through word and sacrament.
To gather together in people's homes as part of a smaller group of 6-14 people for the purposes of more intimate fellowship, study, and prayer. This is especially vital to the needs of people in today's fragmented culture.
To invite those outside the Church to experience authentic community in both large group and small group. In today's culture, agreement with propositional truth is not a precursor to community life, yet a sense of authentic community may very well be a precursor to exploring propositional truth.
5. Kingdom Life
At the onset of Jesus' ministry Jesus said, "The time is fulfilled, the kingdom of God is at hand, therefore repent and believe the Gospel" (Mark 1:15). And Jesus continued to preach the Gospel of the kingdom—"The kingdom is like this or that; the kingdom may be compared to . . ."  As Christians we are given citizenship in this kingdom. And although the consummation of the kingdom is yet future at the return of Christ—in that day there will be no more sin, pain, sorrow, suffering or death—our kingdom life begins the moment we turn from living for the kingdom of this world or our own "little" kingdom, to trusting in Jesus Christ and his completed work for us for the forgiveness of sins and eternal life in his kingdom. Kingdom-mindedness then gives us a new perspective, that we are not orphans struggling through this life without a clear identity, but children living under the perfect and sovereign care of our heavenly Father and His Son Jesus Christ in every situation. As such, all that we do, church, home, work, or play, we do unto the Lord. We seek first the kingdom of God with the assurance that everything we need will be given to us.
Our Beliefs and Affiliation
While we are certainly a young church, we are not new in our beliefs and practices. We wholeheartedly embrace the historic Christian faith as it is revealed in the Holy Scriptures of the Old and New Testaments and expressed in the ancient creeds of the universal church (e.g., the Apostles' and Nicene creeds). We are also committed to the rich heritage of the Protestant Reformation with its emphasis on God's sovereignty and grace. The confessions of faith we embrace as best articulating this system of doctrine are the Westminster Confession of Faith with its Larger and Shorter Catechisms, as well as the Heidelberg Catechism. Redeemer is a mission church of the Presbyterian Church in America (PCA). This connection provides us with partnership in mission, accountability, and support. We also live out these ties regionally through our membership in the Great Lakes Presbytery, which includes churches throughout Michigan and northern Indiana.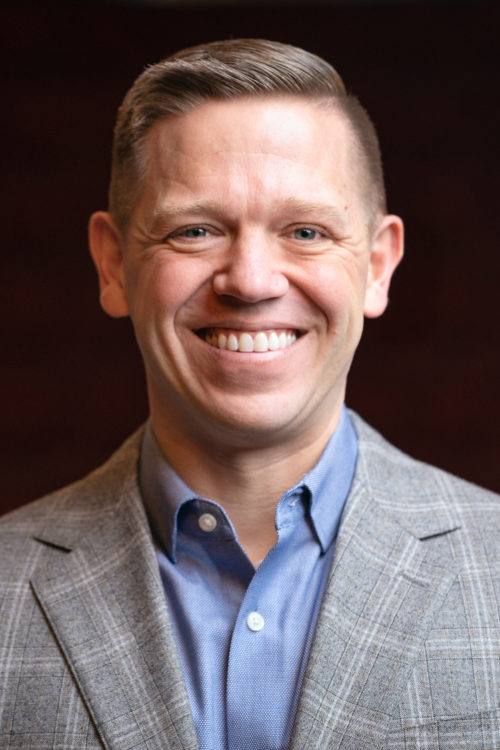 Jon Saunders
Senior Pastor - Email Jon
Rev. Jonathan Saunders and his wife Vanessa together have 4 children—Lillian, Eleanor, Henry and Marion. Jon received his BA from Michigan State University and his M.Div from Calvin Theological Seminary.
Prior to Redeemer, Jon served 13 years Jon at University Reformed Church, leading the campus ministry Spartan Christian Fellowship. The Saunders are excited to serve a church that is marked by a firm commitment to the scriptures, to speaking the truth in love, a deep love for another, an evangelistic fervor and a compassion for the needs of the city.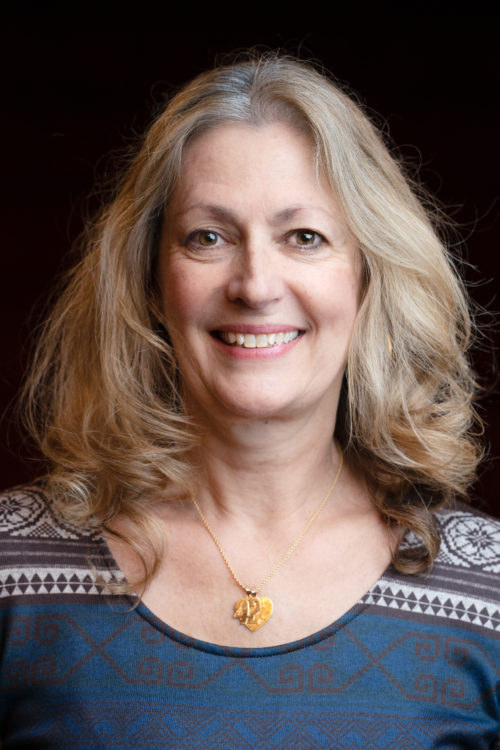 Laura Millward
Administrative Assistant
Laura was born and raised in the Pontiac area and met her husband, Dan, while working as a cook at a coney island restaurant. Together they have three children and 15 grandchildren. They worked together as a team in all their ventures and adventures throughout the years. Laura has a background in accounting and began creating and producing church bulletins starting back in 1998. At Redeemer her focus is our weekly bulletins, overseeing the church office duties and assisting her husband wherever needed. She enjoys cheering on the Detroit Pistons and Tigers and spending time with family.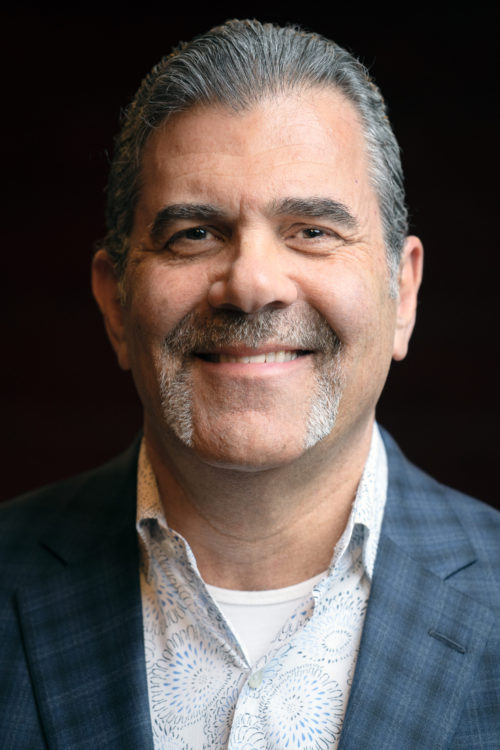 Dan Millward
Executive Pastor - Email Dan
Both Dan and his wife Laura were born and raised in Metro-Detroit. This is where they were married and blessed with three beautiful children. They worked together as a team for many years in business, and in 1992 sold their two companies and moved north to Traverse City.
In September of 1994 Dan became the area Director for a youth ministry called Youth for Christ. After five years of fruitful ministry, he entered seminary at RTS (Reformed Theological Seminary). A short time later it became clear that God was calling Dan into pastoral ministry. In the fall of 2001, Dan accepted a pastoral call to Northland Church on the west side of Traverse City where he served a growing congregation for three years. Then in 2004, Dan accepted a call by the Great Lakes Presbytery of the PCA (Presbyterian Church in America) to plant a church in Traverse City. Upon formally accepting this call, Dan became the church planter and founding pastor of Redeemer Presbyterian Church of Traverse City, MI.
Now, ten years later, Dan has accepted a call to plant Redeemer Presbyterian Church, Detroit. Dan and Laura now live in a loft on Woodward Ave. in Midtown Detroit, and they are excited to be part of the city and part of the kingdom work God has called them to.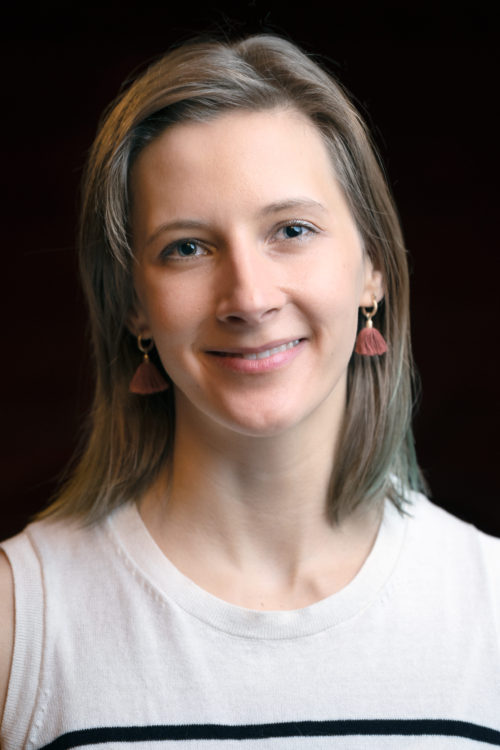 Amy Ervin
Ministry Coordinator - Email Amy
Amy directs the Sunday volunteers that make our service possible, and keeps the congregation in the know by managing communications and social media.
Amy and her husband, James, are originally from the Seattle area, where she earned a B.A. in Business Administration from Seattle University. They moved to Savannah, GA, where James attended college, and then began a new adventure in Detroit in 2016. They are excited to be part of the revitalization afoot in this fascinating city, and feel very fortunate to have found Redeemer. 
Outside of her position at Redeemer, Amy is a writer, gluten-free baker, seamstress, and list-maker. She and her husband live on Detroit's East side with their two cats.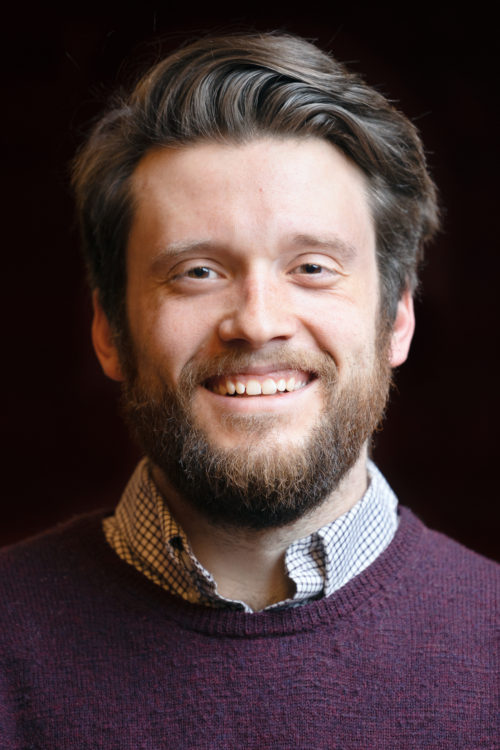 Kyle Rodgers
Director of Music and Worship Arts - Email Kyle
Kyle was born and raised in Richmond, Virginia; he first started playing guitar at age 9, and by age 13 was playing with his home church's worship team. He met his loving wife, Rachel, in a community theater group in Richmond, and they were married in 2011. Kyle & Rachel lived in Lynchburg, Virginia, where they led worship together for several years before moving to Michigan to pursue a new job opportunity and be closer to family. 
Kyle felt called to ministry with Redeemer after seeing how God is at work through its music, service in the city of Detroit, love of all people, and passion for the Gospel. Kyle and Rachel have three beautiful daughters, Olive, Ruby, and Clementine. While not spending time with family or working, you'll find Kyle catching up on the latest Chicago Cubs scores or news.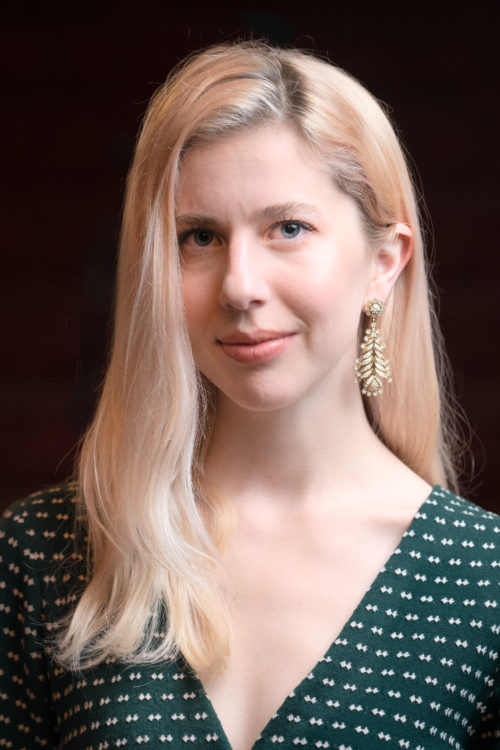 Rachel Rodgers
Staff Musician
Rachel Rodgers serves as a vocalist on Sunday mornings.
She grew up dreaming of being a musical theatre performer, and this dream got her into a production of Fiddler on the Roof, where she met her husband, Kyle. She and Kyle have 3 daughters--Olive, Ruby, and Clementine--who have completely captured her heart. 
Rachel has been performing vocally for almost 15 years and has assisted in leading worship at several churches for the past 10. Rachel is so grateful for the community of believers that she has found at Redeemer Detroit and wants to be part of pointing the people of this city toward the gospel on a daily basis.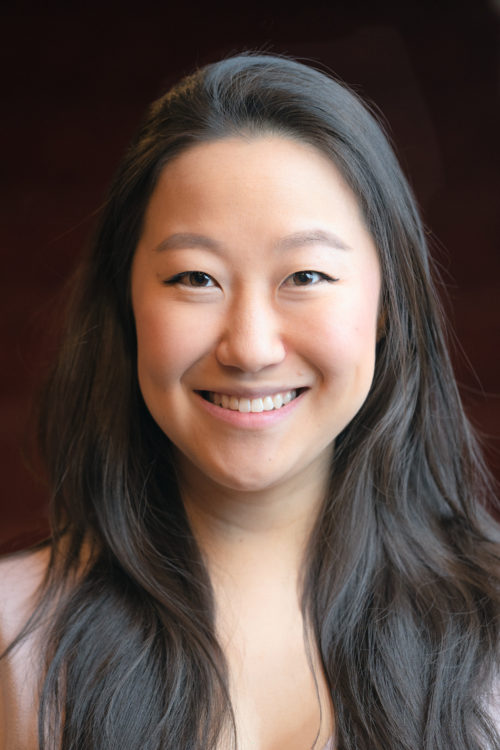 Tiffany Hyun Binder
Children's Ministry Coordinator - Email Tiffany
Tiffany Hyun Binder is a pianist, teacher, and music collaborator from Honolulu, Hawaii. She holds a Master of Music in Piano Performance and Pedagogy from Northwestern University and received her Bachelor of Arts in Piano Performance at the University of California, Los Angeles. Tiffany has a deep passion for teaching and enjoys working with students ranging from babies to adults. Beyond her private piano teaching, she gained extensive experience as a Kindermusik educator, a learning specialist in an inclusion school, and being passionately involved in the children's ministry at Redeemer Presbyterian Church, New York. As a music professional, Tiffany believes that music is an essential part of life and that the arts truly impact people and their culture. She hopes to cultivate the same joy that she feels about the arts and share how that joy comes from the gospel. Tiffany loves exploring her new home here in Detroit and is always on the lookout for sweets. She is still searching for the best donut in the world.