Sunday School 9:30 a.m.
Worship 10:45 a.m.
Max M. Fisher Music Center 3711 Woodward Ave Detroit, MI 48201
Liturgical
In a day where church and worship has undergone nearly every innovation imaginable, why would we continue to embrace an historical liturgy for our worship?  We believe worship is a transcendent meeting between the sovereign God of the universe and his covenant children—and therefore the event ought to flow thoughtfully and orderly from element to element as this divine drama unfolds each week.
Biblical
We believe the Old and New Testaments of the Bible are in fact God's Spirit-guided, inerrant and all-sufficient word of God. We also believe the overarching story of the Bible is God the Father, sending God the Son to rescue sinners from a disposition of sin and certain death in the power of God the Holy Spirit. Therefore we believe biblical preaching is Christ-centered preaching, and that is what you will encounter at Redeemer.
Meaningful
While we are not prone to pursue innovation in worship, we are committed to meaningful music and singing that inspires the worshiper to offer their praises to God. Committed to amazing and biblical lyrics, and accompanied with piano, violin, guitars and a kick drum, the historic and the contemporary merge into an amazingly meaningful encounter.
What to Expect...
When you step in the doors of Redeemer Presbyterian Church at the Max M. and Marjorie S. Fisher Music Center, after being warmly greeted you will be directed to our worship space and children's area. Though we are in the "Music Box" the vast majority of the time, occasionally due to the booking of other events, our gracious hosts at the DSO provide us with alternative meeting spaces within the music center. Once the service begins you will experience a rare blending of the historic in our liturgy, with a current and meaningful worship style in our music, and teaching that is solidly Biblical and yet accessible to people from every walk of life. And each week our services culminate with the Lord's Supper. We believe you will find our services to be very meaningful. We value children and love to have them in the service with us, though for the younger children, 6mo-4yrs, we offer a safe, professional childcare option for the entire service and after the service during our time of socializing, or just during the sermon (whatever the family prefers), with activities and materials that are meaningful and age appropriate.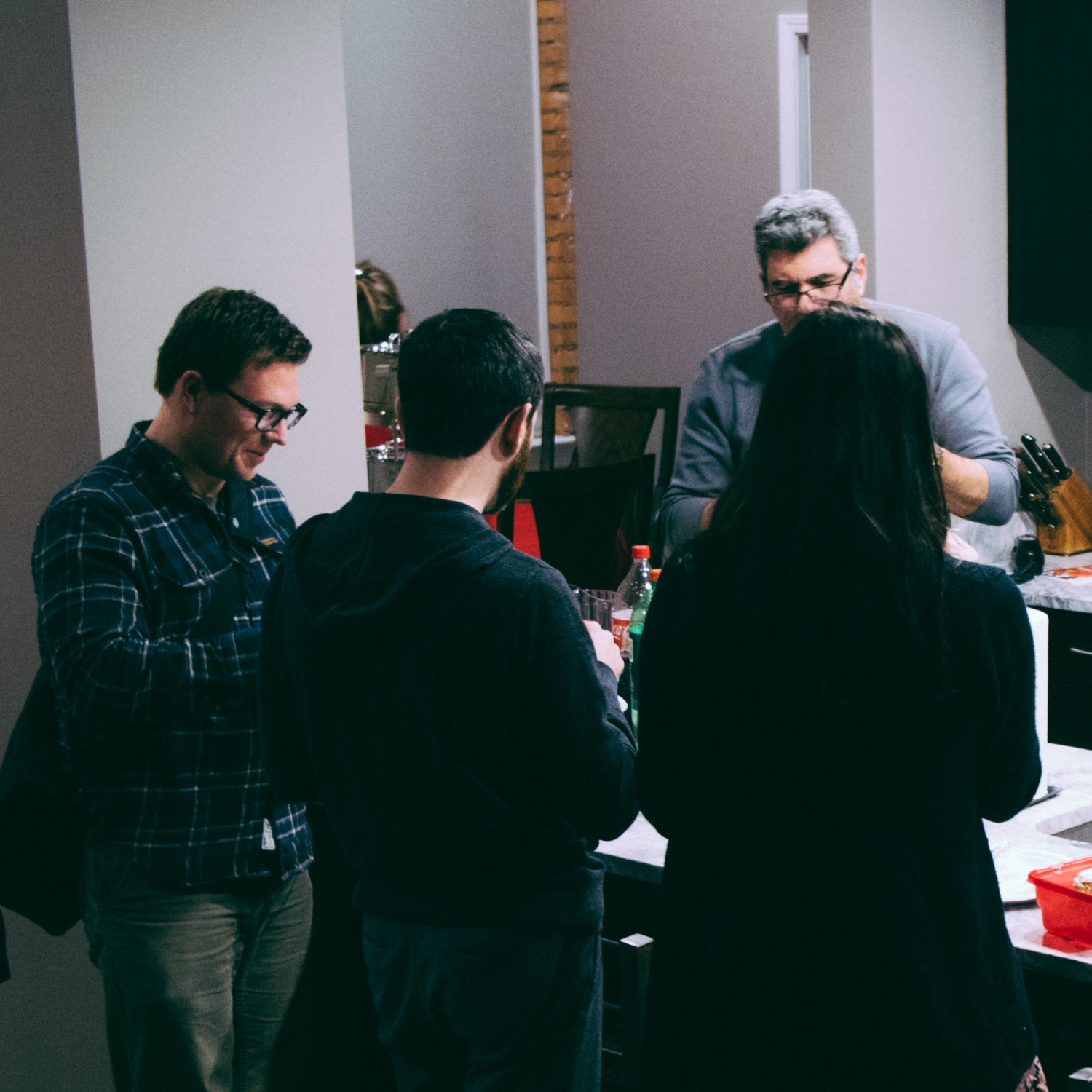 Children
Before launching our morning services we were thrilled to see involvement from many families with young children, especially since we anticipated mostly singles and young couples without children. Excited about this development we now have multiple options for families with young children.
Sunday School—9:30 a.m.
We offer Christ-centered Sunday school for ages K-2nd grade and 3rd-5th grade. Our current curriculum focuses on how and why we worship.
Nursery care is also available for children ages 6 months and older during this time.
Child Care During the Sermon
From the onset we joyfully responded with professional child care for children ages 6 months to 4 years old during the sermon. In this case the children are dismissed just prior to the sermon and they return just prior to Communion. The reason this is the preference of many parents is because our people come forward each week for Communion, including the little children. The Pastor lays a hand on them and blesses them by simply saying "The Lord bless you," or "Jesus loves you." We want the children to feel they are included in as much of the service as early as possible.
Busy Bags
When young children (2-7) enter our worship area they are offered a really cool tote bag filled with various articles of interest for children — crayons, coloring sheets, Etch-a-Sketch, magnetic books, Magna Doodles, Wooly Willy, and such. This has been an amazing asset at keeping children occupied throughout the service.
Child Care for the Entire Service
As we are continuing to grow with young families, in many cases with newborns and toddlers, we are now offering childcare for children—6 months to 4 years old for the entire service.